Seacroft Grange Care Home
Seacroft Grange is a new care home consisting of both new build and old buildings. With a rich history the older part of the home has previously been used as a school and a family home, a focal point for the Seacroft village.
The brief
Owner Kimberley Malcolm wanted to create a practical yet luxurious feel for residents, a home from home environment which focused on quality of life for a range of care needs. Kimberley wanted to provide the residents with choices as they would have in their own homes and therefore create an interior to suit personal tastes. Skopos were asked to work on designs for the luxury apartments, public areas, such as the dining rooms and some of the bedrooms in the village.
The outcome
For the landing area the owner chose the Riviera Arles stripe for a contemporary bright effect, with Poetica Sonnet design for the curtains in the dining room for a calming, natural feel. The therapy room was adorned with blinds in the vertical stripe Avignon from the Riviera Collection, creating a contemporary  upbeat atmosphere.
Skopos provided Fabric from the Woodlands collection for bedrooms in the nursing home and complete fit-outs for the apartments, using a variety of fabrics from different collections within the Portfolio.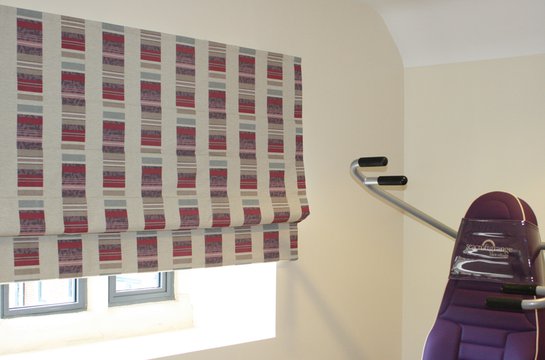 If you have a similar project you would like to discuss, please contact our sales team